Blocked Users Now Cannot View Your Profile
On Aug 17, 2019 we changed what happens when a user you are blocking views your profile. Prior to this, anyone you blocked was prevented from sending you a smile or a message but they could still view the contents of your profile. Based on user feedback, today we started showing the message below to anyone you are blocking. This only applies if the user is logged-in.
What Does The User See Instead Of My Profile If I Am Blocking Them?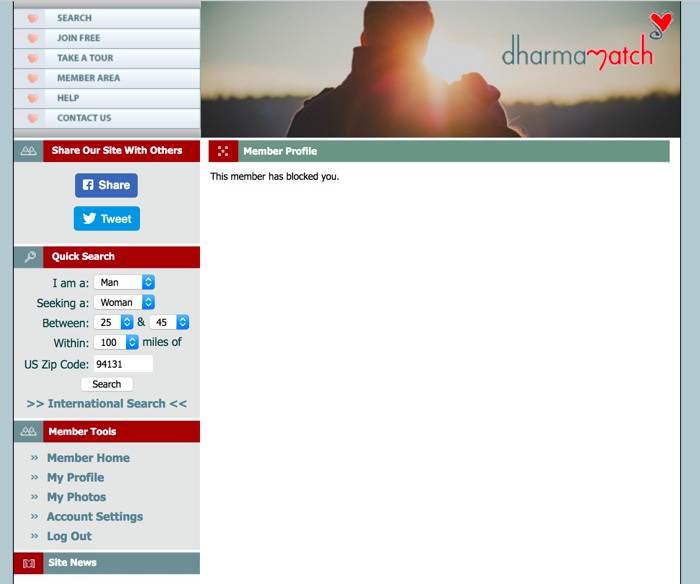 How Can I Send You Feedback On This Functionality?
Please use this email address to give us feedback on this new functionality or anything else about the dharmaMatch.com experience that you would like to see changed. Please include your member screen name in your message to us if you are experiencing difficulty with the site so we can lookup your record and see what's happening. While we cannot guarantee it will happen every time, many of the suggestions from our members do end up becoming features/changes on the site. We want to hear from you!
Namaste,
The dharmaMatch Product Team